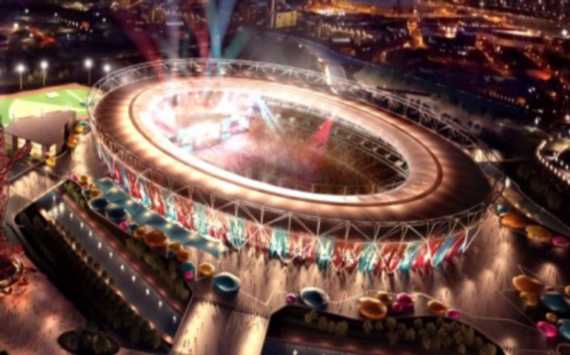 West Ham's hopes of moving to the vacant Olympic Stadium have been dealt another blow, after representatives from the NFL expressed an interest in taking up a tenancy.
Mayor of London Boris Johnson opened talks with American Football bosses when St Louis Rams and New England Patriots visited the capital for their annual fixture at Wembley Stadium last weekend.
A spokesman said: "Given the ever-growing popularity of gridiron this side of the Atlantic the mayor and his team have held a number of meetings with senior executives in the last few days to explore further opportunities for NFL in London.
The talks were exploratory and we are at an early stage but the signs are encouraging.
The news marks the latest setback for the Hammers' hopes of acquiring the stadium, after the Treasury refused to hand over 337million in Olympic contingency underspend to help install retractable seating.
Other interested parties includ e League One club Leyton Orient, a football college and a consortium hoping to stage a Formula One grand prix in the Olympic Park.
However, the NFL's proposition remains one of the frontrunners, as the stadium would only be required 10 times a year as opposed to over 20 for domestic football.
"Sundays game at Wembley, in front of more than 80,000 fans, further cements Londons reputation as the natural home of American football outside of the US," the spokesman added.
"Only last week the Mayor, in conjunction with the NFL, announced an expansion from one to two regular-season matches in London from 2013. That means in total an additional 44 million in revenue for the capital from next year."