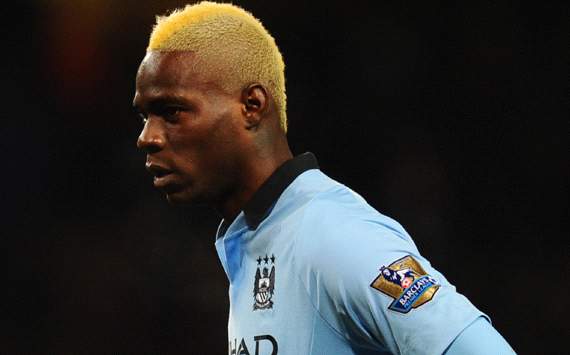 AC Milan coach Massmiliano Allegri has dismissed claims his club are interested in signing Manchester City striker Mario Balotelli or David Beckham.
The Italy international has been heavily linked with a return to Serie A but Allegri has suggested the City man is simply too expensive for Milan.
"Last Friday his price at Manchester stock market was 37M. We'll see on Monday," he told reporters ahead of his side's clash with Bologna.
Allegri also claimed that the club were not interested in bringing Beckham back to the club for another spell, and that they were focusing their attentions instead on signing Kaka.
"'[We are] only negotiating for Kaka, so there will be no Mario Balotelli or David Beckham," he added.
"There are talks in progress for Kaka, an important negotiation process if this great return should occur. I agree with the club and Adriano Galliani on everything, so there has never been my position opposed to that of the club. There is an exchange of ideas, certainly, but it's not true that I don't want Kaka.
"Beckham? I know Beckham, he is a great guy and a player of real class. However, you can't wipe out his birth certificate and Milan have chosen to focus on youth hopefully with support from an important champion like Kaka.
"Balotelli? We are only negotiating for Kaka. In attack we have Giampaolo Pazzini, Bojan Krkic and M'Baye Niang, while we also have experienced players who bring a sense of security."