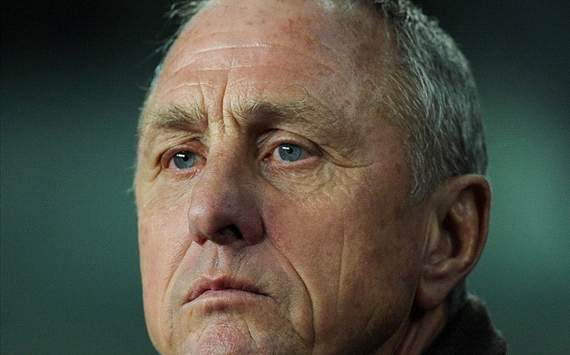 Johan Cruyff has explained that Pep Guardiola's decision to move to New York was motivated by a need to "distance" himself from the intense nature of football management.
The former midfielder stepped down from his position as coach of Barcelona during the summer after four trophy-laden years at Camp Nou, where he lifted a succession of Liga titles, Copa del Rey trophies and Champions Leagues.
His decision to resign and take a sabbatical on the East Coast was met with scepticism from some quarters, but after visiting him, the
Blaugrana
great is adamant that the change of scenery will do him the world of good in the long run.
"Pep lives in the USA now because he had four very intense years as coach of Barcelona," he told reporters.
"He wanted some distance from football. In New York, he can walk around without being recognised so that he can think about his future.
"I am very busy with football at the mome nt, so it was good to speak with someone like Guardiola. He sees things very clearly and is open with his opinion. He understands the things I am doing [at Ajax and Chivas]."