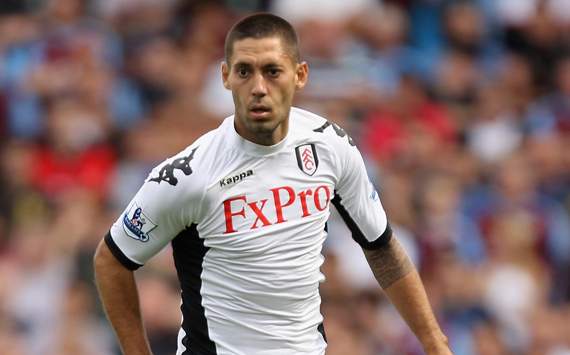 EXCLUSIVE
By Wayne Veysey Chief Correspondent
Fulham have made an official complaint to the Premier League about Liverpool manager Brendan Rodgers, Goal.com can reveal.

The London club have taken action against Rodgers for revealing in a press conference that Liverpool had enquired about buying Clint Dempsey.
Fulham believe that Rodgers has broken Premier League rules by his public courting of the United States international.

The complaint was registered last month and was discussed at the July meeting of the Premier League board, which consists of Richard Scudamore, Sir Dave Richards, Nic Coward and Mike Foster.

Fulhams action is believed to have been made specifically against Rodgers rather than Liverpool or the clubs American owners Fenway Sports Group.
In a statement to Goal.com on Thursday, the Premier League said: The Premier League has received a complaint from Fulham FC regarding certain comments made by Liverpool FC officials and is currently looking into the matter.

The Premier Leagues first step is to write to all parties asking for their viewpoints efore the board decides whether to take further action regarding Fulhams official complaint.
It is believed to relate to Section Q of the Premier League rules, which covers the conduct of managers making direct or indirect approaches to contracted players.

Fulham took exception to comments made by Rodgers to the media last month when he was pressed about his interest in Dempsey.

The United States international had been heavily linked to Liverpool up to that point, culminating in a website belonging to the clubs owners Fenway Sports Group publishing a story on July 18 claiming he was a Liverpool player.

The story was hastily removed but Rodgers addressed the subject at a press conference the same day.

Cli nt is a player we've inquired about, it is as simple as that, Rodgers said. Ian Ayre, our managing director, has spoken with the club to see what the position is. That is where we're at. He's a very talented player but we don't like to talk about other clubs' players.
Fulhams official complaint will do little to smooth negotiations between the two clubs should Liverpool make a formal offer for the American.

Martin Jol said last week that it was embarrassing that the Merseysiders had failed to follow up their sustained interest in Dempsey with a concrete bid.
It is rare for Premier League clubs to make formal complaints to the governing body about what effectively amounts to the tapping up of players. Some recent high profile examples include Tottenham taking action against Manchester United and and Liverpool for their seperate pursuits of Dimitar Berbatov and Robbie Keane in 2008.
As revealed by Goal.com earlier this month, Dempsey has been training on his own after making it clear he does not want to play for the Londoners again while waiting for a move to Liverpool to materialise.
The west Londoners have fined Dempsey for refusing to play for the club and Jol has said that it would be impossible to keep their 23-goal scorer from last season at Craven Cottage.
The American has been left in limbo while his future remains up in the air and he will not be involved in the Fulham squad that travels to Manchester United on Saturday.
Dempsey, who moved to west London five-and-a-half years ago, believes that Liverpools interest could be the last opportunity he gets to play for one of the elite Premier League clubs.

Fulham value Dempsey at 9m but a combination of his age 29 and his contract situation he has just entered the final year of his current deal mean that they will settle for a fee of around 6m.

He has also attracted interest from Aston Villa, Everton and Sund erland.

Follow Wayne Veysey on