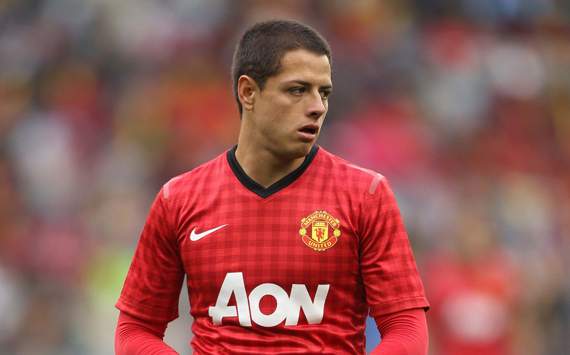 Javier Hernandez is looking forward to working with Robin van Persie, insisting the competition for places will help Manchester United raise their game.
The Red Devils paid 24 million to bring the Dutch forward to Old Trafford, after the former Arsenal man, who netted 30 league goals for the Gunners last season, expressed a desire to leave the Emirates Stadium.
The Mexican stated that he is always keen to learn from his team-mates and that Van Persie, who scored his first goal in a United shirt in his home debut against Fulham on Saturday, will give everyone a boost.
"I think in life you never stop learning, no matter what age you are. I try to learn from all my team-mates, but obviously its great to watch the other strikers in particular," Chicharito told the club's official website.
"They have all helped me a lot and I know I will learn a lot off Robin because he is a world-class striker who has a lot to give to the team a nd a lot to teach us all."
The 24-year-old was left to watch from the bench as Sir Alex Ferguson's men beat the Cottagers 3-2, while the Holland forward and fellow summer signing Shinji Kagawa stole the show, both finding the net.
Hernandez, who saw his season goal tally drop from 20 to 12 last term, remained confident that he will be given a chance to impress in one of the many competitions United will feature in, stating that having to wait is nothing out of the ordinary.
"The great thing about this club is you know you will get opportunities because we play so many games in different tournaments," he continued. "There is competition for places but you always have that.
"I had that in youth teams when I was growing up and we have it here now because you need a big squad of players.
"There are only 11 places each week and you need to do your best to get one of those places, but it's great to have that competition beca use it means every player will have to raise the level of their game."