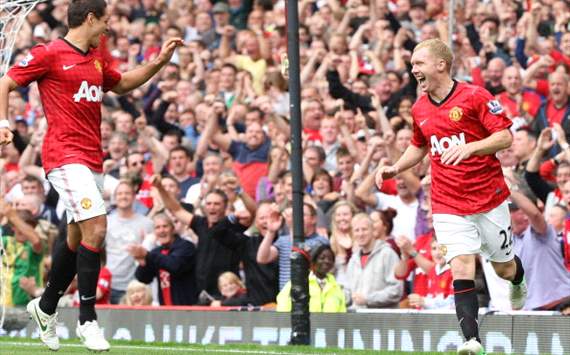 Manchester United striker Chicharito says he is feeling fi, after having a "proper rest" during the summer for the first time since 2010.
The striker was not considered for Mexcio's Olympic football squad this year, which gave him a rare break during the summer months - having played in World Cup 2010 and Gold Cup 2011 in successive years.
He said that the break will have helped his fitness, and the rest will benefit his performances on the pitch - saying he hopes to replicate the sensational form of his debut season in Manchester.
"My first season [2010-11] was very good for some people and for some people it was okay," Chicharito told reporters.
"My second season was okay for some people and very bad for others. Me? I'm happy and I'm enjoying my football. I just hope that the break this summer helps a lot.
"I had a proper rest and played my first pre-season with the team, so it's going to help my fitness. I'm the happiest player in the world to play for this club.
"I'm always ready if the boss asks me to start or be on the bench. I'm focused on the most important thing - the game tomorrow. I'm looking forward to it."
Chicharito is expected to feature in the Red Devils' first Champions League game of this season against Turkish side Galatasary on Wednesday.