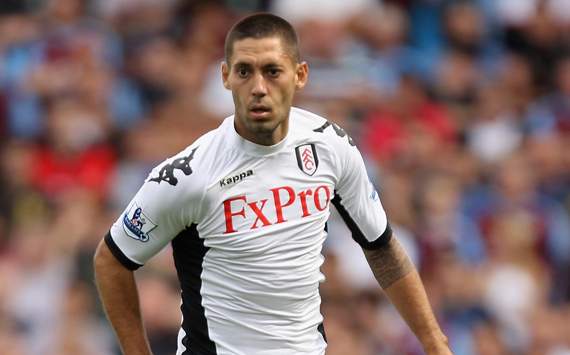 Tottenham have completed the 6 million signing of Fulham forward Clint Dempsey on a three-year deal.
The 29-year-old arrived at the club's Spurs Lodge training ground on Friday night to finalise terms with the north London club.
Dempsey, who rejected a move to Aston Villa on Friday, has made clear his intention to leave Craven Cottage this summer, prompting Fulham boss Martin Jol to force him into training on his own for much of pre-season.
Liverpool have made their interest in Dempsey public and have been locked in negotiations with Cottagers officials over the west Londoners' asking price for the midfielder, as exclusively revealed by
Goal.com
.
Fulham accepted a bid of 5 million plus 2m add-ons from Villa on Thursday night but the Anfield outfit have been unwilling to match their terms due to the player's low re-sale value.
The USA international has antagonised the Cott agers with his behaviour since returning to pre-season and owner Mohamed Al-Fayed is refusing to grant him a simple passage out of Craven Cottage.

Dempsey has made it clear that his preference is to quit Craven Cottage for Liverpool, whose manager Brendan Rodgers has admitted that he has made enquiries about signing the player.

As revealed by Goal.com earlier this month, Dempsey has been training on his own after making it clear he does not want to play for the Londoners again while waiting for a move to Liverpool to materialise.