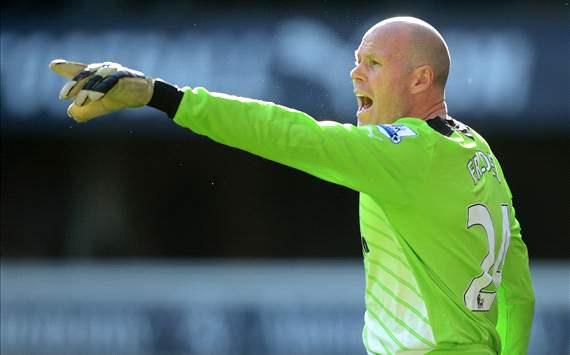 Brad Friedel has slammed former Manchester United goalkeeper Fabien Barthez following the Frenchman's comments which suggested Hugo Lloris should be the first choice at Tottenham.
The situation at Spurs is a tense one, with four goalkeepers on the books competing to be first choice. While Friedel is reaching the end of his career at the age of 41, he has been performing well this season for the club, before the deadline day arrival of France captain Hugo Lloris.
And Lloris' compatriot Barthez suggested that the choice was a simple one, telling
Le Parisien
: "Lloris is one of the five best goalkeepers in the world.
"He is faster than Friedel, he jumps higher, and he is very strong mentally. What is happening now is incomprehensible, but I am not concerned. He will become the centre-piece for the club.
"Hugo is a calm guy, a good worker. Tottenham will not let him stay on the bench for a long time."
But the comments seem to have upset the American keeper, who took to
Twitter
to highlight his issues with the former Manchester United man's comments.
"Just saw barthez comments," Friedel tweeted. "I normally don't comment on such crap but when disrespected by someone I don't respect I must.
"Barthez was ignorant, disrespectful and out of order to mention my name."
In the two games since Lloris' arrival, both keepers have played once, with Friedel taking charge of the 3-1 away win at Reading, and Lloris stepping in for the 0-0 home draw against Lazio.