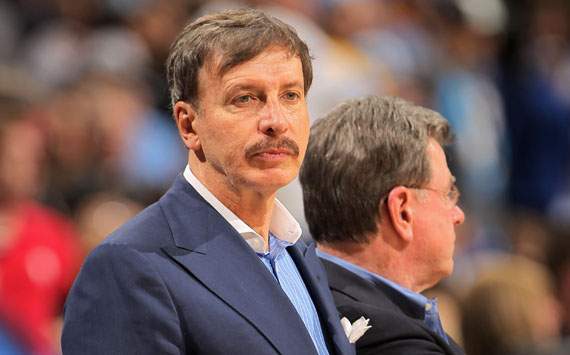 Arsenal majority shareholder Stan Kroenke has moved to reassure the clubs fans that the shareholders main goal is to win trophies.
The statement comes in the wake of a stormy Annual General Meeting on Wednesday, at which the shareholders tried to reassure the fans of their plans to win trophies at the club, despite manager Arsene Wenger insisting that Champions League qualification was primary focus over FA Cup and League Cup triumph.
However, after losing 1-0 to Norwich in the Premier League and suffering a 2-0 home defeat to Schalke in the Champions League within four days, Kroenke has released a statement aiming to further reassure fans of his ambition for the club.
"The reason I am involved in sport is to win," he said.
"It's what it's all about. Everything else is a footnote. I can assure you no-one is more ambitious than me."
"Arsenal is a tremendous club with a track record of consistent performance at the top level.
"That is very rare, but we have managed it. I know that will continue as we move forwards. We have an exciting future and our goal is to win trophies."