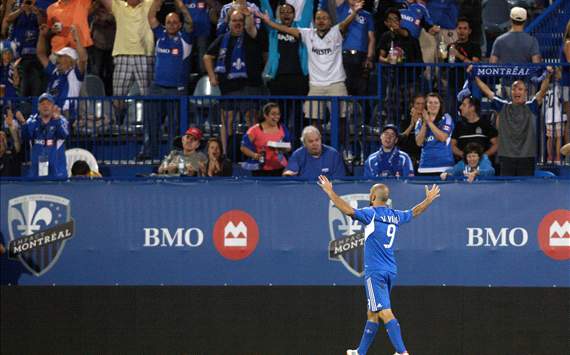 Marco Di Vaio had the opportunity to sign for Inter, amongst other clubs, during the summer before deciding to move to Montreal Impact in Canada where he has settled in quickly.
The Italian, who scored 65 goals in 143 matches for Bologna, said it was important that his last appearance in Italy should be for the
Rossoblu.
Di Vaio told
La Gazzetta dello Sport
: "I had a few interested clubs over the summer, including Inter but at 36 I decided to move to the MLS. It was important for me, above all, that my last match in Italy was for Bologna."
Speaking of life in Canada, the striker added: "It's like a different world in Montreal, the approach is more serene."
"There are new stadiums, often full, and people immerse themselves in the game," Di Vaio said of the MLS.
"The inclusivity of the fans is really good. We train in the morning, and about four times a month we stay behind and talk to the fans wh o have the chance to come and talk to us, take pictures and ask for autographs."