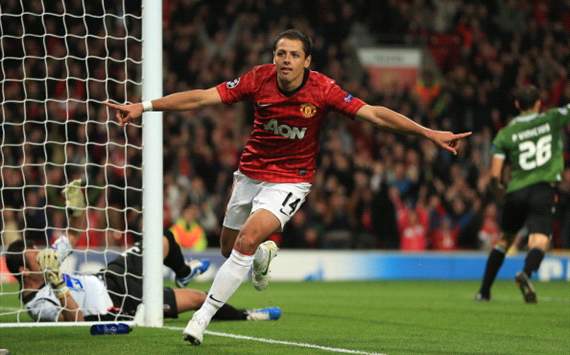 The owner of Mexican side Chivas Guadalajara has revealed that Chicharito could have moved to the MLS with Chivas USA before joining Manchester United.
The Red Devils striker, born and raised in Guadalajara, was offered to the team's sister club in the MLS, Chivas USA. But Jorge Vergara, owner of the Latin American team, has revealed that his Californian counterpart declined the offer, opening the door to Chicharito's move to Manchester.
"We had the idea to support Chivas USA by offering Chicharito," Vergara told reporters.
"But Preki [Chivas USA head coach until 2009] and the past administration said he wasn't any good. I think they made a mistake a little bit."
Vergara later confirmed that the deal would have been a one-year loan, though it would have scuppered any attempts from United to sign the player.
But Chivas USA's loss has been Sir Alex Ferguson's gain, and the Little Pea has enjoyed rich goal scoring f orm since moving to Old Trafford.
The 24-year old came off the bench to inspire the Red Devils to victory against Aston Villa at the weekend and grabbed a winning goal against Chelsea earlier in the season.