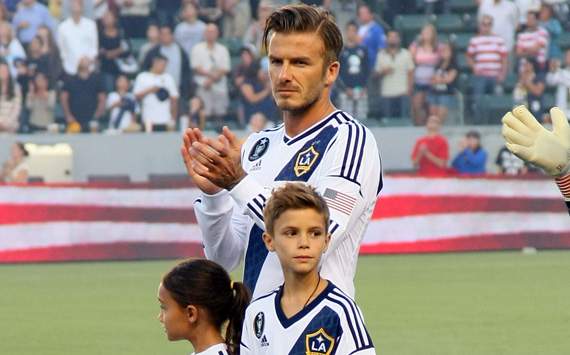 Football Federation Australia (FFA) has confirmed that the wheels are in motion for LA Galaxy midfielder David Beckham to make a temporary switch to the A-League.
The former England captain is reportedly looking to keep up his fitness levels during the MLS off-season, and the governing body believes that the speculation proves that the competition is growing in stature.
"The approach from David Beckham's people is another sign of how much the Hyundai A-League has grown in stature on a global basis," an FFA spokesman said in a statement.
"Beckham is superstar on the world stage and he would be another massive signing for the Hyundai A-League after the arrivals of Alessandro Del Piero, Emile Heskey and Shinji Ono. But this approach remains at a very preliminary stage."
Meanwhile, Perth Glory's chief executive Paul Kelly released a statement declaring his side's interest in the veteran superstar.
"We are always happy to speak to players of the calibre of David Beckham, who would be great for the Hyundai A-League as illustrated by the effect of Alessandro Del Piero, Emile Heskey and Shinji Ono," he said.
"At the end of the day, its the coach, Ian Ferguson who makes these decisions and we as a club, have a process that we follow when recruiting players.
"But we would be mad not to consider David Beckham seriously."
Melbourne Victory, however, will not be entering the market for the veteran, but coachAnge Postecoglou stressed that he would be happy to see the veteran play in Australia.

"That's great if he is [interested in coming to the A-League. Would we be interested? No," he told reporters.