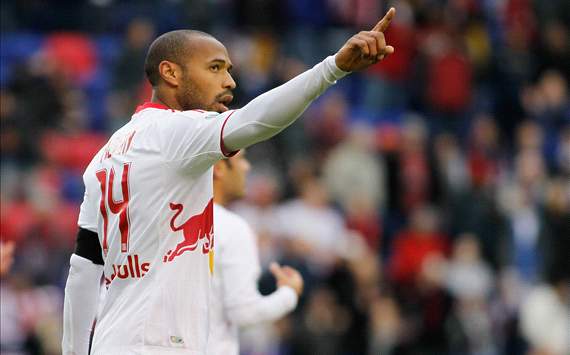 New York Red Bulls sporting director Andy Roxburgh has cast doubt on whether Thierry Henry will return to Arsenal for a third spell by admitting that the club may block any such deal.

The 35-year-old has been training at the Gunners' London Colney base since the conclusion of the MLS season, and Arsene Wenger has refused to rule out a similar move to that enjoyed by club and player last winter.
However, Roxburgh, who recently replaced former England assistant manager Hans Backe at New York, has revealed his wariness of any deal due to the risk of burnout.

"In general terms, I wouldnt say it would be something we would favour," Roxburgh told reporters.
"I think the length of the season we have here, when they get the break over the Christmas, New Years period, they need to regenerate themselves.
"Id say in general we wouldnt be too positive about it."
Roxburgh revealed that no offer is currentl y on the table for Henry to play elsewhere, and he remained dismissive of any deal going through at all.
He added: "Right now, no-one has requested for anyone to go on loan.
"It depends on the individual, it depends on the circumstances.
"You cannot say never on that one. But its unlikely, at the moment, that would happen."