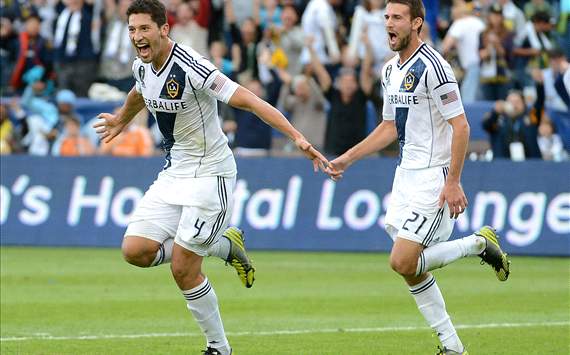 LA Galaxy defender Omar Gonzalez, described his side's MLS Cup triumph as "emotional" after scoring the equaliser in their 3-1 win over Houston Dynamo.
The match was billed as David Beckham's finale as he played his last game for the MLS outfit, but Gonzalez did his best to steal the show with an outstanding display that defied his previous injury struggles.
"I never thought for a second that when I made my comeback this season I'd be MVP in the final," the stopper said after the match
.
"It was a very emotional moment, after my injury I never thought I'd experience something like this.
"After my operation last winter I really had my doubts [if would get back to my best]. I was seriously wondering what kind of level I would be able to play at again.
"I know I'm back to where I was before the injury, but the best is yet to come."
The Texan suffered an injury to his left knee when on trial at Bundesliga club Nurnberg.